Newsletter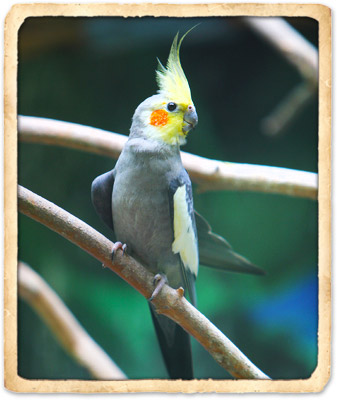 The veterinarians and staff at the Aloha Pet & Bird Hospital are pleased to provide you with an online newsletter. This fun and fact-filled newsletter is updated on a regular basis.
Included in the newsletter are articles pertaining to pet care, information on our animal hospital, as well as news on the latest trends and discoveries in veterinary medicine.
Please enjoy the newsletter!
Current Newsletter Topics
Fourth Of July Pet Safety Tips
Fireworks and the Fourth of July go together like ... well, fireworks and the Fourth of July. While you may already have safeguards in place for people and children, there are additional things to consider for pet owners. Here are a few tips on helping your pets remain safe and happy while dealing with fireworks.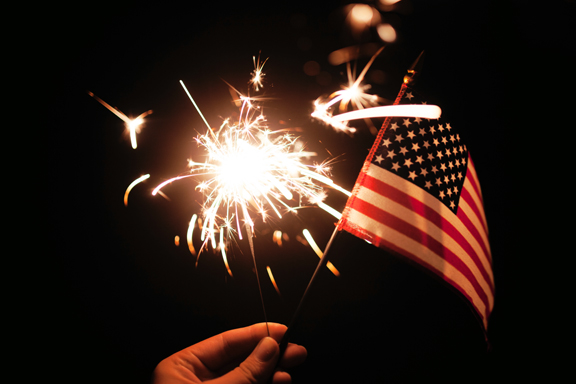 Always keep fireworks out of reach of your pet- While this may seem obvious for lit fireworks, it's important to keep unlit fireworks away from your pets as well. Ingesting fireworks could be lethal for your pet. If your pet does get into your fireworks, contact your veterinarian right away.
Be aware of projectiles- Roman candles, for example, have projectile capabilities. If used incorrectly, an ejected shell can hit a pet, causing burning. If your pet gets burned, contact your veterinarian right away.
Keep your pet on a leash or in a carrier- Never let your pets run free in an area where fireworks are going off.
Know what do to in case of a seizure- For some animals, being in the presence of fireworks can trigger a seizure. If your pet is prone to seizures, he or she should never be around fireworks – but most pet owners won't know if their dog is prone to seizures until he or she experiences one. If this happens, stay calm and remove any objects in the area that might hurt your pet. Do not attempt to move your pet, as they may bite without knowing it. When the seizure is over, move him or her into an area clear of the firework's sights and sounds. Call your veterinarian right away.
Ease your pet's fear- Many pets are frightened of fireworks, and may exhibit fear by whimpering, crying or otherwise displaying uneasiness. Create a safe space for these animals before the event. During the fireworks, use the radio, television, fan or air conditioner to create white noise that will drown out the sound of the fireworks.
By planning ahead and keeping key information in mind, your pet can have a happy, stress-free Fourth of July – and so can you!
Financing Your Pet's Health Care
Health care costs are rising rapidly - not just for you, but also for your pet. Veterinary medical costs are on the rise and many treatment options once available only for humans can now be used on pets. This is great news for the health of your pet, but it may not be so great for your wallet. Specialized treatments, emergency surgeries and consultations with specialists are expensive and working large veterinary bills into an already tight budget can be difficult for many pet owners. However, there are many options for pet owners looking to budget for the care of their faithful companion.
When it comes to tackling a large veterinary bill, health care credit cards are an easy option for pet owners. CareCredit, the Wells Fargo and Citibank all offer credit cards that can be used to pay for your pet's health care. CareCredit was the first company to offer financing exclusively for veterinary care. CareCredit works just like a regular credit card, except that it can be used for veterinary medical care, as well as for human medical costs such vision care or dentistry. More than 100,000 veterinarians in the country accept CareCredit and CareCredit's website features a searchable list of veterinarians who take payment through CareCredit.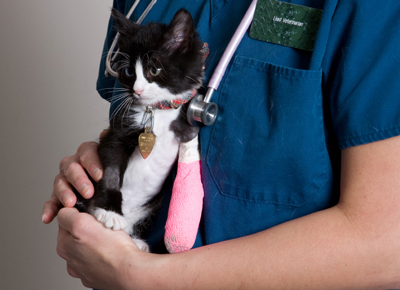 To use CareCredit, apply online at www.carecredit.com. Once you're approved, make an appointment for your pet with your veterinarian. When it's time to pay the bill, you can set up a CareCredit payment plan with your veterinarian. Payment plans can last anywhere from three to 18 months, with no interest; for higher treatment fees, 24 to 60 month payment plans can be set up with a fixed 11.9 percent interest rate. The average credit limit is $4,000.
Chase also offers a specialized credit card for health care costs. The ChaseHealthAdvance allows pet owners to set up no-interest payment plans spread out from three to 24 months. Longer financing periods (for 24 to 48 months) are available with an interest rate ranging from 0 to 11.99 percent. The credit limit for ChaseHealthAdvance ranges from $5,000 to $20,000.
Wells Fargo and Citibank also offer credit card financing options for veterinary care. The Wells Fargo Health Advantage Card and the Citi Health Card work much like CareCredit and can be used for both veterinary and human medical procedures.
The Citi Health Card offers three different payment plans: zero interest for three to 18 months; a budgeted 48-month plan at 12.96 percent interest and a regular credit plan at 21.98 variable interest. Wells Fargo offers similar payment plans that can be customized by your veterinarian.
Not all veterinarians accept health care credit cards. Before applying for a card, ask your veterinarian which payment plans he or she uses. It is also a good idea to find out if veterinary emergency clinics in your area accept health care credit cards, as well. Adding another credit card to a growing stack of bills is a difficult choice, but far less difficult than choosing to forego an important procedure for your pet because of high costs.
Lyme Disease Is the New (Bad) Summer Trend
Along with the heat, it looks like Lyme Disease is also expected to be on the rise this summer. A disease once attributed to deer is now shifting its blame to the decline of foxes, who lunch on mice, which in turn lunch on ticks before they're able to lunch on us and our pets.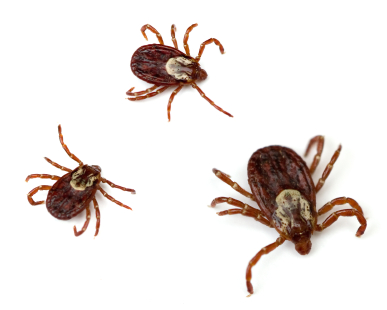 Studies reveal that young dogs appear to be more susceptible to the disease than older ones. The infection typically develops after the deer tick has been attached to the dog for 18 hours or more.
Here are a few signs that your dog may be infected:
Stiff and inflamed joints (producing lameness)
Sensitive to the touch
Lack of appetite
Depressed behavior
Kidney damage (producing vomiting, diarrhea, increased urination)
If you see signs of Lyme Disease, bring your dog to a veterinarian for an examination. Treatment typically consists of an antibiotic that can be taken from home. Your veterinarian can also recommend different collars and sprays that work to repel ticks in the first place.
Pet Behavior: Aggressive Cats and Dogs
Aside from a discussion about euthanasia, aggressive behavior in animals is one of the most difficult pet topics to discuss. However, according to veterinarians and humane societies, the number one reason animals are euthanized is for behavior problems. We think of euthanasia as a merciful relief from suffering for an incurably ill or old animal. But the majority of pets are euthanized because of behavior problems.
Aggressive behavior in pets must be addressed without delay. The longer it continues, the harder it is to change. Don't wait until someone is injured to seek help with this problem.
Some behavioral problems result from medical problems. A thorough physical examination by a veterinarian may reveal an underlying medical condition. A dog may be aggressive due to an injury or a congenital defect. Hip dysplasia and car accident injuries account for many episodes of canine aggressive behavior. Dental problems as well as chronic skin conditions can make a pet uncomfortable, leading to a low level of tolerance, resulting in aggression.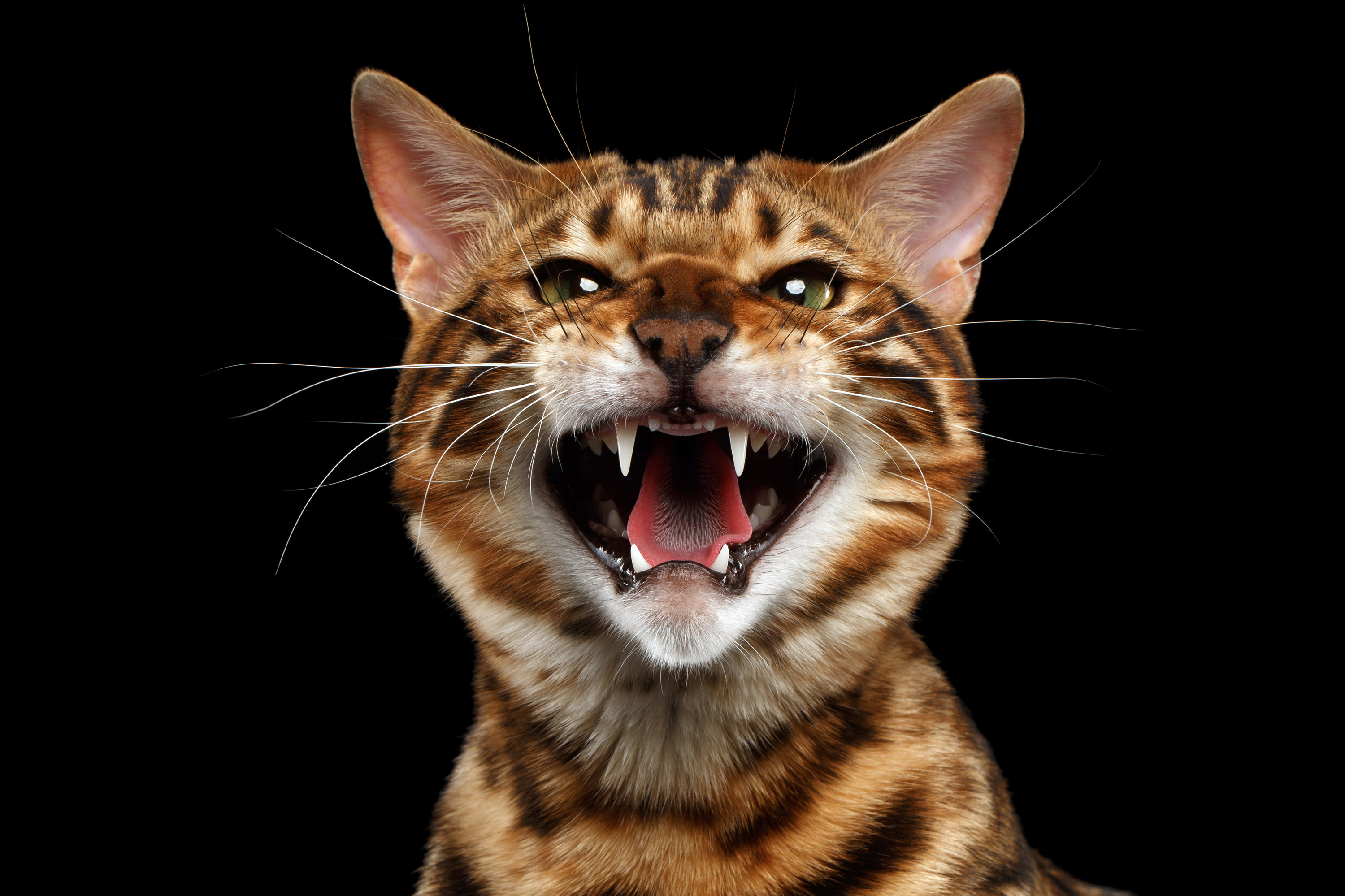 Pet behavior is a new and growing field. Your veterinarian may have some suggestions on curbing aggressive behavior. However, veterinarians often don't feel qualified to give such advice because their training is in medicine and surgery rather than behavior.
If the pet is healthy and initial efforts to curb the behavior don't work, then it is wise to contact a board-certified behaviorist. This is a veterinarian who specializes in animal behavior. Since mishandled aggressive behavior is potentially dangerous, most specialists will want to see the pet and the owner in person.
A pet dog or cat is a 15-year emotional, physical and monetary commitment. A little advance planning can help make it a rewarding experience. Prospective owners can reduce the chance that they will end up with an aggressive pet by educating themselves. There are many good books and pamphlets on pet behavior and there is much information regarding each individual breed. It is strongly recommended to read several books about general pet care and about handling and raising a puppy or kitten.
When picking out a puppy or kitten, don't choose the most aggressive or the shiest one in the litter. Pick out a friendly, happy animal that comes to you. Then, while the kitten or puppy is young, allow him or her to experience a variety of different situations, people and other animals. Early socialization is very important for the development of the pet, particularly how he or she deals with the surrounding world.
If you are considering adopting an adult animal that is known to be aggressive, be realistic about your expectations. Even if the problem was the result of the previous environment, rehabilitating an aggressive animal is a big project. To believe the animal needs only tender loving care is a mistake. Animals can change, but it takes love, persistence and lots of time. An aggressive pet is a tremendous liability, especially if there are young children around. If a pet shows signs of aggression, the most important thing is to get help right away. Whatever you do, don't delay.
FAQs: All About Rabies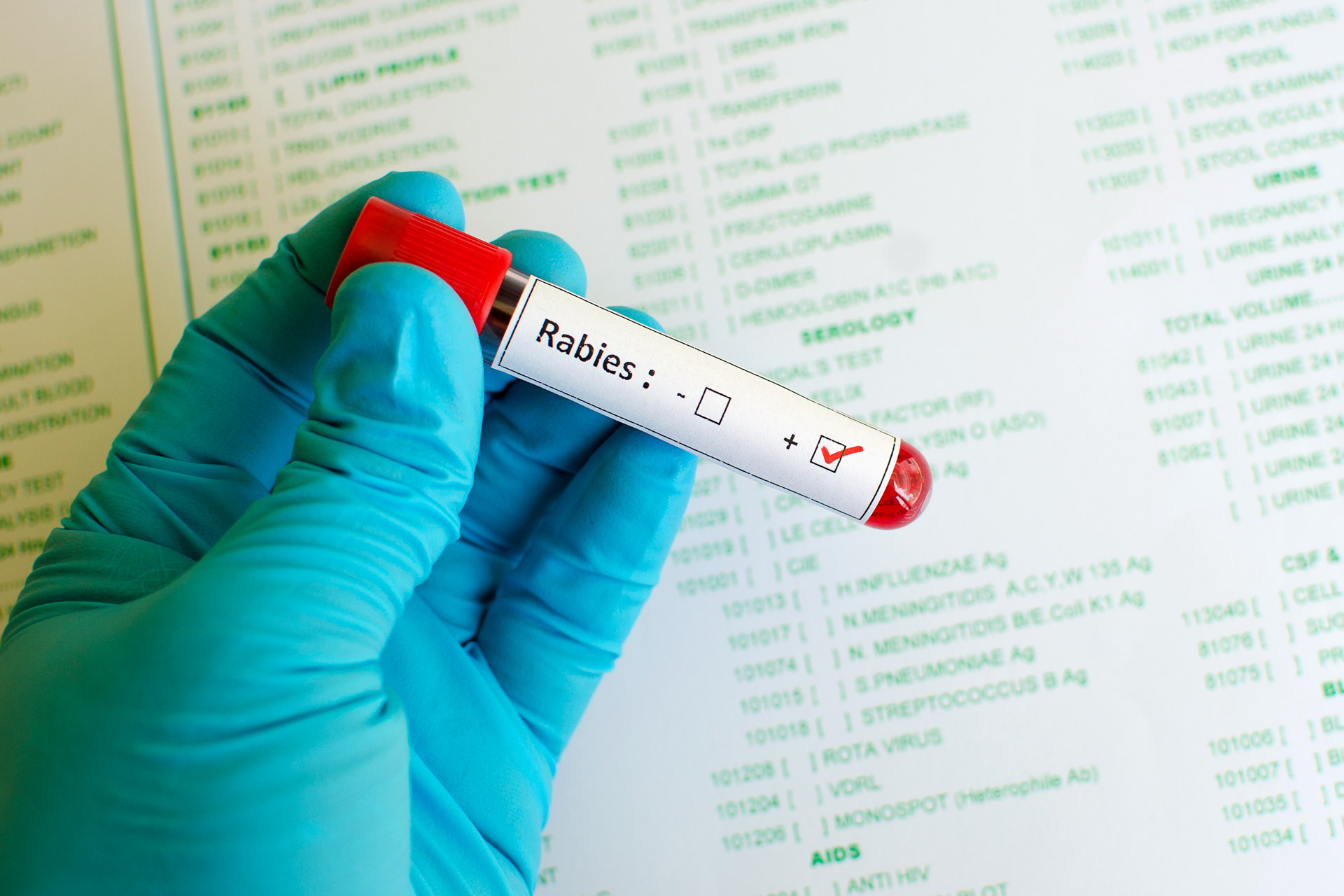 What is rabies?
How do you contract rabies?
Why should I be worried about rabies in wildlife?
How can I tell if an animal has rabies?
What should I do if I am bitten by an animal?
What can I do to prevent rabies?
Q: What is Rabies?
A: Rabies is a virus that infects the central nervous system in warm-blooded animals. The disease is invariably fatal if left untreated; however, effective vaccines are available to protect people and pets.
Q: How do you contract rabies?
A: Rabies is passed along through contact with an infected animal's saliva and is almost always transmitted when an infected animal bites an uninfected animal or person. People usually get rabies from the bite of a rabid animal. It is also possible, but quite rare, that people may get rabies if infectious material from a rabid animal, such as saliva, gets directly into their eyes, nose, mouth or a wound.
Q: Why should I be worried about rabies in wildlife?
A: Rabies is a serious public health concern because if left untreated it is always fatal. Costs associated with detection, prevention and control of rabies exceeds $300 million annually. According to the Centers for Disease Control and Prevention, about 90 percent of reported rabies cases in the United States are in wildlife.
Q: How can I tell if an animal has rabies?
A: The test to determine if an animal has contracted the rabies virus requires them to be euthanized to test the cells of the brain stem. Some of the visible signs of a rabid animal could include any of the following symptoms: aggressive behavior, attacking for no reason, lethargic, walking in a circle, confused and drunk-like. Wildlife should never be approached at any time. If you have any questions about wildlife, please contact USDA's Wildlife Services at 1-866-4-USDA-WS (1-866-487-3297).
Q: What should I do if I am bitten by an animal?
A: Wash the wounds thoroughly with soap and water as a first aid precaution. Call your doctor or local health department immediately. If it is a domestic animal, get the name and address of the animal's owner. If it is a wild animal, contact your local health department, animal control or professional wildlife officer for assistance. If the animal is dead, wear gloves or use a shovel to move it. If testing is necessary, put the carcass into a heavy plastic bag and place it in a cold area away from people and other animals. Clean the area where the animal was found with one part bleach to ten parts water. Call your local health department for further instructions.
Q: What can I do to prevent rabies?
A: Avoid contact with all wild animals. Make sure your pets are vaccinated in accordance with state and local laws. Report any suspicious acting animals to USDA's Wildlife Services at 1-866-4-USDA-WS (1-866-487-3297) or to your local police or animal control. Do not relocate wildlife.