About Us
Aloha Hospitality & Advanced Pet Medicine
At Aloha Pet & Bird Hospital, we don't want to feel like your average veterinary hospital in Indian Harbour Beach. In keeping with the "Aloha" Hawaiian spirit Dr. Pepen holds dear to his heart, the atmosphere of our practice is bright and tropical and our entire staff is warm and welcoming.
When you bring your pet to our spacious, state-of-the-art veterinary facility in Indian Harbour Beach, your special companion gains access to everything under the sun when it comes to quality veterinary care, including on-site ultrasound and endoscopy, CT scan with fluoroscopy, digital X-ray, advanced laboratory diagnostics, dentistry, surgery, nutrition and behavior counseling, emergency services, and rehabilitation through hydrotherapy, acupuncture, massage, and more! We don't just treat dogs, cats and birds, either - our board-certified specialists and staff are qualified to treat a wide range of pet patients, including reptiles, fish, small exotic mammals and even goats and pigs.
We practice veterinary medicine because we're dedicated to helping pets live long, happy lives, and we want to be your partner in strengthening the bond you and your pet share.
Our Sunny Origins
Aloha Pet & Bird Hospital founder Dr. Jose Pepen was born and raised in the Dominican Republic, and owned a practice in his native country long before setting roots in the Sunshine State. After owning a practice in New England for some time, he returned to a warmer climate in America's southernmost state – Hawaii! It was there where Dr. Pepen came to love the spirit of Aloha hospitality. In 1988 he moved to Florida and founded Aloha Pet & Bird Hospital.
Over the years, the practice has grown. Aloha Pet & Bird Hospital now staffs eight highly qualified veterinarians.
American Animal Hospital Association
Aloha Pet & Bird Hospital is among 16% of animal care facilities in the nation certified by the American Animal Hospital Association (AAHA). AAHA is the world's leading association of companion animal practitioners. To achieve AAHA distinction, our hospital has passed comprehensive inspections of our veterinary practice, management, facilities and medical equipment.
Our Approach: Involving You in Your Pet's Healthcare
The team at Aloha Pet & Bird Hospital is experienced in treating a wide range of conditions, but we tailor treatment to your pet and provide you with educational resources and information, so our commitment to you continues even after you've left our hospital. Our job is not only to treat your pet when he or she isn't feeling well, but also to help you learn how to keep your special companion happy and healthy.
Wellness Care
We offer complete wellness care, as our team strongly believes preventive care is the best means to protect the well-being of your pet while minimizing the lifetime cost of care. This includes comprehensive annual physical exams, parasite prevention, laboratory work, nutritional counseling, vaccines, dental care, microchip pet IDs and a variety of other services.
Cutting-Edge Veterinary Medicine and Surgery
If your pet becomes sick or injured, we're here to provide the compassionate, skilled and comprehensive veterinary care your pet needs and you want. Our advanced diagnostic and surgical capabilities and in-house laboratory allow us to work quickly to provide an accurate diagnosis and treatment recommendation, minimizing your pet's discomfort and your worry.
Blending Traditional and Holistic Healing Approaches
When you seek medical care you have treatment options. Our veterinarians and medical staff think your pet should have options, too. That's why we offer conventional and alternative medicine, including acupuncture, herbal remedies and nutritional care. Our veterinarians not only examine and treat the body - we also consider all the variables that influence your pet's physical health and well-being.
In the Community
Aloha Pet & Bird Hospital is proud to participate in local pet-driven initiatives, such as Central Brevard Humane Society's Paws in the Park, Keep Brevard Beautiful's Sandy Paws Beach Cleanup, and our own Aloha Adoptions. We also enjoy Christmas caroling at the Carnegie Gardens Nursing Center in Melbourne each holiday season.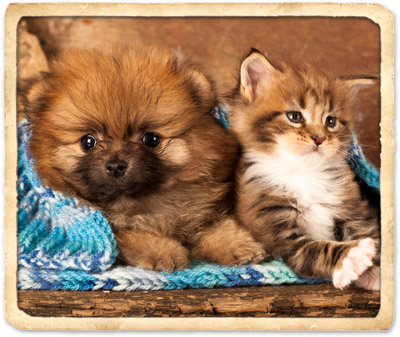 Aloha Pet & Bird Hospital partners with local rescues, shelters, and animal control departments, as well as Friends for Animals Sanctuary, Melbourne Avian Rescue Sanctuary (M.A.R.S), and Pilots N Paws.
Location & Hours
Location

968 E. Eau Gallie Blvd.
Indian Harbour Beach, FL 32937
(321) 777-6444

Hours

Monday-Friday: 7:00am - 10:00pm
Saturday: 8:00am - 10:00pm
Sunday: 9:00am - 10:00pm
Appointments
For the convenience of our clients, we do our best to accommodate same-day appointments, walk-ins and drop-offs.
Payment Policy
Aloha Pet & Bird Hospital accepts payment in the form of cash, check, American Express, Discover, MasterCard, Visa, CareCredit, and Scratchpay.
Call Us Today For Your Pet Care Needs
We encourage you to continue exploring our website, and learn about the veterinary services we provide and why you should trust us with your pet's health. If you have any questions or would like to schedule an appointment, please call us at (321) 777-6444. We look forward to meeting you and your beloved companion.