Newsletter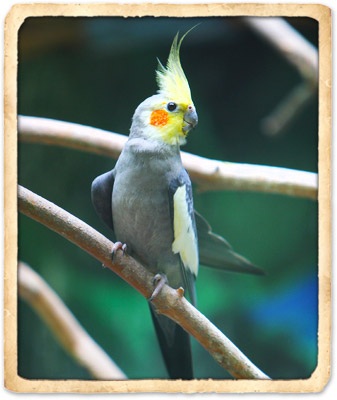 The veterinarians and staff at the Aloha Pet & Bird Hospital are pleased to provide you with an online newsletter. This fun and fact-filled newsletter is updated on a regular basis.
Included in the newsletter are articles pertaining to pet care, information on our animal hospital, as well as news on the latest trends and discoveries in veterinary medicine.
Please enjoy the newsletter!
Current Newsletter Topics
Advantages Of Spays and Neuters
Spaying or neutering pets is a common procedure, and most pet owners have probably had some experience with having the procedure done on animals they have owned.
Aside from the inconvenience of heat cycles and/or roaming tom cats, there are medical benefits associated to having your pet spayed or neutered. The direct health benefits of spaying or neutering are significant for the pet. If female pets are spayed before their first heat cycle, the risk of developing mammary tumors (breast cancer) is significantly reduced. Spaying female pets eliminates the risk of pyometra, an infection of the uterus. This disease can be very serious, even fatal, in female pets. Male pets can also benefit. Neutering eliminates the risk of testicular cancer and reduces the risk of prostate disease.
Spaying or neutering can indirectly help prolong a pet's life as well. When pets are spayed or neutered, their tendencies to roam or fight are greatly reduced. This prevents the pets from getting lost, stolen, hit by cars, or contracting a contagious disease.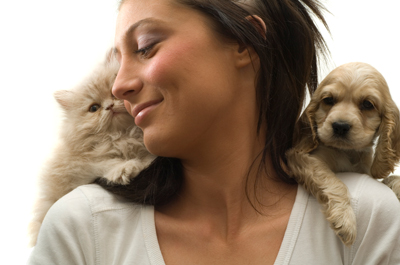 Cats that fight are at risk of contracting a serious disease called feline leukemia. This disease, which affects the immune system of the cat, can be passed from feline to feline through saliva or blood. Cats also run the risk of contracting feline immune deficiency virus when they fight. This disease is very similar to human HIV. It can lie dormant in the cat for quite a while, and when activated, can cause the cat's immune system to function improperly.
Spaying or neutering dogs can help keep them under control. Dogs that have not been spayed or neutered are more likely to wander away from home. While running loose, they have a chance of being hit by a car, getting lost, stolen or taken to the animal shelter.
Even though spays and neuters are considered routine surgery, there is nothing routine about any abdominal surgery performed under general anesthesia. Most veterinarians consider spays and neuters to be major surgery, especially when spaying older animals that have had several heat cycles or have had litters.
Veterinarians and humane societies advise pet owners to have their pets spayed or neutered. The medical advantages have been proven. Complications resulting from these procedures are rare and pets recover from surgery very quickly. Often the day after surgery, animals are bright and alert, sometimes seeming as if nothing had ever happened.
The cost of the procedure varies depending upon the species, sex, size and age of the pet.
Celebrate Thanksgiving Safely with Your Pets
Thanksgiving is a wonderful time to gather with family and friends and indulge in delicious holiday treats. You can be sure that if your cat or dog is around for the festivities, they'll want to share some of the goodies, too. But no matter how much your pets purr, plead, whine or whimper, owners should remember that holiday treats that are tasty for people can be potentially harmful for pets.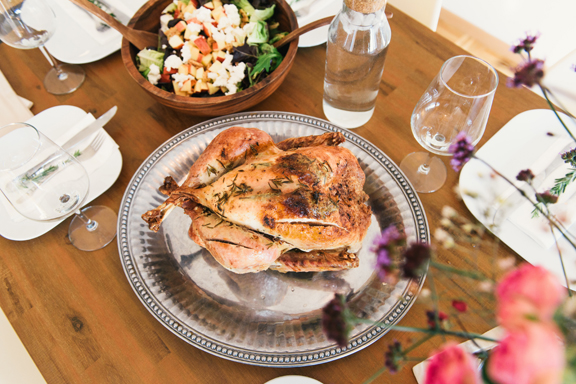 The typical Thanksgiving spread is flush with a variety of foods, from savory fare like turkey and stuffing to sweet foods like yams and cream pies. Your pet's diet is much blander and boring, and for good reason—foods with lots of fat, dairy and spices can cause vomiting and diarrhea in pets. For this reason, it's best to avoid letting Rover dine on the usual turkey day leftovers. If you must give your pet some holiday foods, stick to dishes like boiled potatoes or rice, which will not upset your pet's stomach.
Some holiday foods, however, can cause much more than an upset stomach in your pet. Garlic and onions are members of the allium family and, if eaten in large quantities, can cause hemolytic anemia, a blood disorder that causes red blood cells to burst. Raisins and grapes are also toxic to pets and have been linked to kidney failure.
Chocolate is one of the most dangerous foods that pets can eat—it's also one of the most prevalent holiday foods. Whether chocolate is found in cookies, cakes, truffles or baking squares, any amount can be dangerous. Chocolate contains theobromine and caffeine, both methylxanthines that can cause stimulation of the nervous system, increased heart rate and tremors. Signs of chocolate poisoning include vomiting, diarrhea, seizures, hyperactivity and increased thirst, urination and heart rate.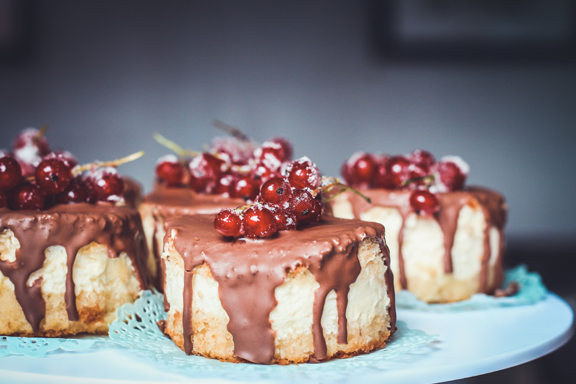 Other sweet treats, like gum and hard candies, can also make your pet ill. Sugar-free candies and gum are made with xylitol, a sugar substitute that can cause a drop in blood sugar, depression, loss of coordination and seizures in your pet. Xylitol is also linked to liver failure in dogs. Be sure to keep all candies, chocolate and other sweets out of your pet's reach. If you believe your pet may have ingested chocolate or candy, call your veterinarian immediately.
You may also be tempted to give your dog a leftover turkey bone or two once the table is cleared. However, poultry bones are small and easily breakable and can easily shatter and get caught in your pet's throat. These bones can cause damage to your pet's throat or lead to choking.
Holidays can also be as stressful for your pet as they are for you. Large gatherings of unfamiliar people may cause your dog or cat unnecessary stress and worry. If your pet does not interact well with strangers, keeping him or her in a separate room during the festivities may help keep your pet relaxed and worry-free.
During holiday gatherings, it's a good idea to keep your veterinarian's phone number handy. If your pet does get a hold of some Thanksgiving food and experiences mild vomiting or diarrhea, you can help settle their stomach by withholding food for a few hours then feeding small amounts of boiled rice and cooked hamburger. If the symptoms persist, contact your veterinarian immediately.
November is National Pet Diabetes Month
November is National Pet Diabetes Month, but with more than 50 percent of the nation's cats and dogs overweight or obese, raising awareness of the common endocrine disease has been extended to pets – rather than just their human caretakers. It is estimated that one in every 200 cats may be affected by diabetes, being the most common endocrine condition found in felines. The numbers for dogs are similar and only expected to increase.
Diabetes results when a pet's body doesn't produce enough insulin (Type I DM) or doesn't process it properly (Type II DM). When your pet eats, carbohydrates found in his or her food are converted into simple sugars, one of which is glucose. Glucose is then absorbed into the bloodstream through the intestines and travels to cells throughout the body. Inside cells, insulin typically helps turn the glucose into fuel. However, when there isn't enough insulin, glucose can't even enter the cells to be converted into energy and instead just builds up in the bloodstream.
Symptoms of Diabetes in Cats and Dogs:

• Lethargy
• Excessive thirst
• Frequent urination
• Always hungry, yet maintains or loses weight
• Thinning, dry and dull coats in cats
• Cloudy eyes in dogs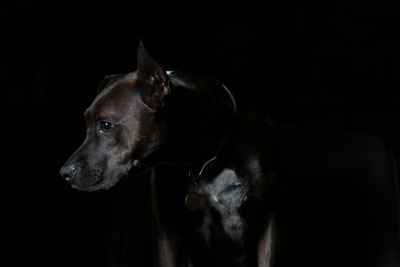 At-risk pets include:

• Those with genetic predispositions
• Those with other insulin-related disorders
• Those who are obese and/or physically inactive
• Dogs who are between 4- to 14-years-old
• Unspayed/intact female dogs are twice as likely to suffer from diabetes
• Dog breeds with greater risk for development: Cocker spaniels, dachshunds, Doberman Pinschers, German shepherds, golden retrievers, Labradors, Pomeranians, terriers and Toy Poodles

Although diabetes can't be cured, it can be managed so that symptoms are reduced or eliminated entirely. Your veterinarian will decide which treatment options are best for your pet. Often, changes in diet and lifestyle, combined with or without daily insulin injections, can help your pet live a happy, healthy, active life.
If you've noticed any of the above symptoms in your pet and suspect he or she may have diabetes, contact your veterinarian today. Veterinarians are the only professionals who can accurately diagnose your pet and provide proper health management. Diabetes can affect a pet differently over time, even if your pet has experienced a long period of stability. The sooner your pet is diagnosed, the better, and the less likely you'll incur the cost of an expensive emergency visit for diabetic complications.
Emergency Kit For Your Pet
Of course, the best way to handle emergency situations is to avoid them by keeping your pet safe and healthy. However, in spite of your best efforts, accidents can happen. Here are some tips to consider before you need to use them.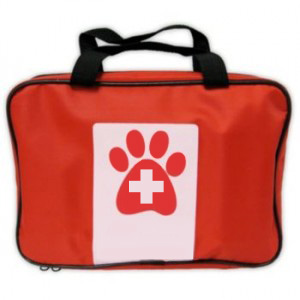 Always keep within reach the phone numbers for your veterinarian, emergency clinic, poison control center, etc. Keep a copy of your pet's health records where you can easily find them. You may also want to invest in a book that covers first aid procedures. Ask your veterinarian for recommendations. For example, the ASPCA's Complete Dog Care Manual and Complete Cat Care Manual have excellent information on first aid principles, as well as what to do in case of traffic injury. The book also contains useful information on how to perform artificial respiration and what steps to follow in case of poisoning, burns, insect bites, etc.
Have a pet carrier so you can safely transport your pet to an emergency clinic or veterinary hospital. Remember: An injured or ill pet may not act like its normal, sweet-tempered self. Handle the pet with care so you don't get bitten or scratched and need emergency treatment yourself!
Keep an emergency kit on hand with such items as:
• Bandages
• Adhesive tape
• Cotton
• Antiseptic cream
• Sterile dressings
• Gauze
• Thermometer
• Tweezers
• Scissors
• Blanket